Leitz TruSens Allergy HEPA Filter Drum Large 2415119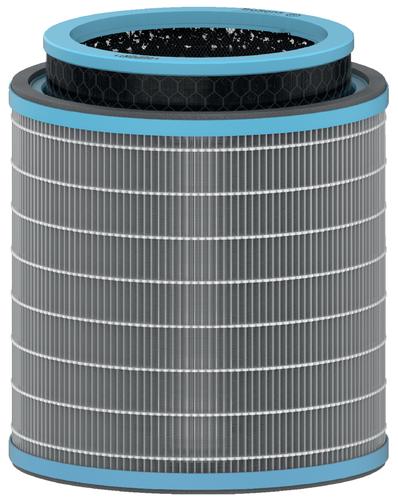 Key Features
HEPA filter with anti-viral properties has an efficiency level of 99.97% at 0.3 micron
360 degree filtration draws in air from all directions, collecting pollutants from around the room
Change indicator light glows red on your air purifier when the filter needs to be replaced
For best results, it's recommended to replace the Allergy and Flu HEPA filter drum every 12 months (depending on usage)
Use with Z-3000 / Z-3500 Air Purifier
Best for allergies and flu
Pack includes: 1 x Mesh Prefilter, 1 x HEPA filter, 1 x Carbon filter
Mesh Prefilter only, wipe clean
Your Price:

£

103.54 (

£

124.25

inc. VAT)

RRP:

£

122.00

SAVE: £18.46

Only 10 items in stock for **NEXT WORKING DAY** collection or delivery. 5PM order cutoff.

If you need any help or have any questions at all, please give our sales team a call!
Order Code: 55367AC
MPN Code: 2415119
Boost protection from the flu and year-round allergies with this all-in-one air purifier filter system. This combination filter has 3 levels of filtration to defend against flu viruses and pollutants in the air; a durable mesh pre-filter, an anti-viral HEPA filter and an activated carbon pellet filter. The filter drum is at the core of purifying your air as it captures 99.97% of airborne allergens and viruses, including the H1N1 virus. To keep your air purifier performing at its best, it's recommended to replace the HEPA filter drum every 12 months (depending on usage). Compatible with all Leitz TruSens Z-3000 / Z-3500 Large air purifiers.